With more than 40.000 installations and 25 years experience of the world market,
PEPS is one of the worlds leading CAD/CAM-systems.
In co-operation with leading CNC-machine tool and CNC-control manufacturers, the
system is continuously under development. Besides system development, consulting,
system adaption, training and support we also offer network- and DNC-installations
and customized solutions.
Continue reading →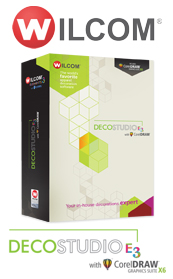 Embroidery, DTG printing, rhinestone designs and more
Easy graphics-to-stitch conversion
Over 150 alphabets for lettering and monograms
All-in-one solution with intuitive workspace
Whether you're adding embroidery to a range of apparel or starting an embroidery business, DecoStudio® e3 is the perfect place to set your anchor stitch. Corel® and Wilcom® proudly partner to bring you a graphics and embroidery software solution that draws on the strengths of both companies. Take advantage of leading embroidery digitizing software from Wilcom, combined with powerful CorelDRAW® Graphics Suite X6, to bring your designs to life!
Turn your vector artwork into:
Embroidery
Appliqué
Screen printing or direct to garment (DTG) printing
Rhinestones
Multi-decoration designs
DecoStudio e3 is perfect for the following industries:
Fashion
Promotional products
Sports and work apparel
T-shirt design
Personalized gifts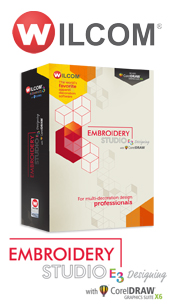 Wilcom Elements 3 – Wilcom and Corel are pleased to announce our latest product suite Wilcom Elements 3. It's a whole eco system of products to mix and match to suit your business.
It's faster, more intuitive to use, packed with new features and includes some powerful new algorithms for even greater stitch quality and graphics to stitch conversion.
Wilcom Elements 3 is our strongest release yet, with significant improvements in usability, quality as well as new creative and productivity based features. The new modular product models provide flexible and affordable options for all decorated apparel businesses.
Product Overview
Hexagon Metrology is proud to bring you PC-DMIS 2012. This Enterprise Metrology Solutions platform brings together new aspects of PC-DMIS for the development of a complete manufacturing process control solution.
The available download is certified for offline as well as the established PC-DMIS Pro, PC-DMIS CAD, and PC-DMIS CAD++ platforms and all hardware platforms including PC-DMIS Portable and Vision.
Additionally, this release provides you with the optional module of PC-DMIS Inspection Planner, an evolutionary step that provides a paper-less, completely electronic inspection process.
GibbsCAM CAD/CAM software is a state-of-the art, PC-based CAM system for programming CNC machine tools. GibbsCAM software provides a powerful range of CNC programming functionality including Solid Modeling, 2-5 Axis Milling, High Speed Machining, Mill/Turn, Swiss, Wire-EDM, Multi-Task Machining, and more.
What Makes Cimatron
ideal for mold makers?
An integrated solution from quoting to delivery
Cimatron's CAD/CAM solutions address the entire mold making process—from quoting to design,
applying engineering changes, NC and EDM programming. Nothing is lost in translation, so you
can deliver higher quality tools at lower cost and shorter cycle times.
Programs the Mazak Matrix, Integrex, e-Machine, Multiplex, Quick Turn and Super Quick Turn,
Nexus, Smart and the broad range of horizontal
and vertical machining centers as well as all
standard G-code CNCs.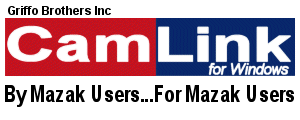 As the World's Most Complete Offline Solution for Mazatrol, CamLink for Windows is uniquely suited to small and large shop environments.